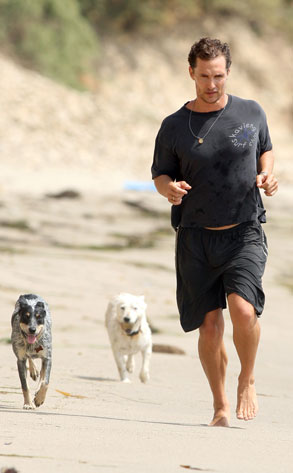 Headlinephoto/BuzzFoto/Getty Images
Matthew McConaughey is gorgeous and all, but we wish he weren't such a sloth.
So this weekend, we'd like to suggest that the beach bum embrace the spirit of Labor Day and maybe try a few activities for a change. OK, so he runs. Big deal. And swims, surfs, scuba dives, skateboards and paddle-boards. Yawn. And who doesn't play Frisbee and baseball and participate in the odd triathlon these days?
What about real sports, Mr. Abstastic, like basketball, golf or tennis?
It's fine to just keep livin', but there comes a time in a celebrity's life when you've got to amp up your game. We're counting on you, Matty.