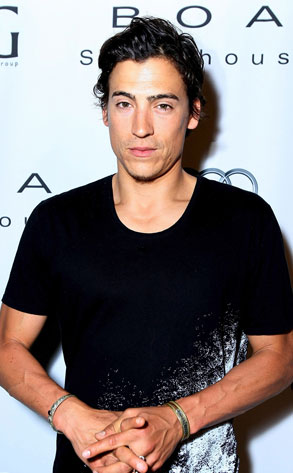 Alexandra Wyman/Getty Images
Andrew Keegan just went from being known as "that guy from that thing" to "that guy who might have abused his girlfriend...who used to be in that thing."
And if that's the alternative, we're guessing he wouldn't have minded toiling in obscurity a little bit longer.
Keegan, best known for playing a cute dad in 7th Heaven and a cute jerk in 10 Things I Hate About You (he's rangey), this week found himself on the receiving end of an abuse allegation. His ex-girlfriend, model Kristi Parrales, requested a restraining order against him, claiming he terrorized her for more than a year.
And not just by subjecting her to his body of work.