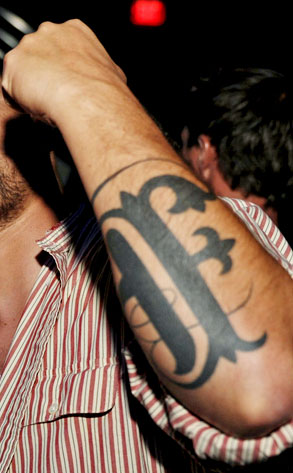 Seth Browarnik/startraksphoto.com
This infamous dad's tattoo is supposed to pay homage to his last name, but we can think of something else the letter could stand for: fat!
This guy used to be in good shape, but he's packed on the pounds since splitting up with his well-known ex-wife.
Bet she's having the last laugh now, since she's looking better than ever, while this week's shirtless pics of him in South Beach showed off his flabby figure.
Think you know who's got an F on his arm? Find out after the jump...