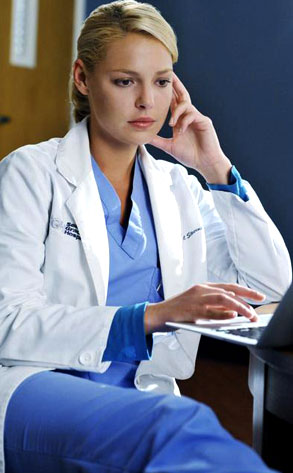 ABC/ERIC MCCANDLESS
Yep, it's true. Katherine Heigl is taking a break from Grey's Anatomy this season to go off and shoot a Josh Duhamel movie.
But what's shocking, and what shapes the entire sixth season of the series, is the truth about why recently married cancer survivor Dr. Izzie Stevens is vanishing for multiple episodes.
We've got the exclusive storyline scoop on why Izzie goes AWOL—scoop that also explains how the show will get along without Ellen Pompeo during her upcoming maternity leave.
Want to know about the major shake-up coming to Seattle Grace? Read on.