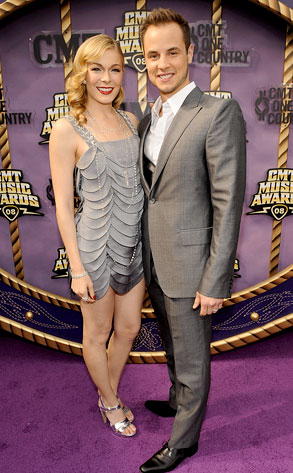 Rick Diamond/Getty Images
Well, who saw this one coming? Besides everybody?
LeAnn Rimes has finally confirmed that she's done being Mrs. Dean Sheremet, announcing via her website that she and her hubby of seven-plus years are splitting up for good.
And to add insult to injury, someone misspelled his name!
"After much thoughtful mutual consideration, Deane [sic] and I have agreed to move forward with dissolving our marriage," stated the actress and country-pop songbird.
"This decision was amicable and we remain committed and caring friends with great admiration for one another. Thank you so much for all of your continued love and support—it is deeply appreciated."
A friend of the estranged couple confirmed in July that they had been separated "for some time." They have no children.
Rimes seems to have a boyfriend, though.