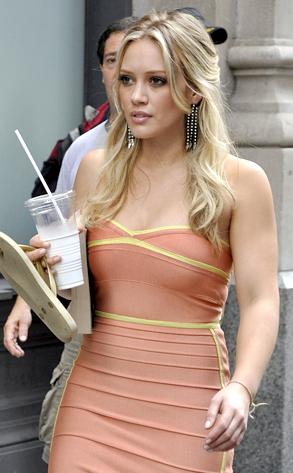 Elder Ordonez/INFphoto.com
What can we say? We love it when major tabloid-cover celebrities deign to appear on one of our favorite shows. It's not just that an appearance by Britney Spears, Victoria Beckham and Katie Holmes is inherently exciting; it's that when celebs of their caliber sign on the dotted line, they bring in a major publicity boost to some of our favorite series.
Brit's appearance on HIMYM not only launched her comeback, but launched that wonderful comedy into the stratosphere. Katie Holmes' gig on SYTYCD put a blazing spotlight on that fabulous reality show. And Nicole Richie's gig on Chuck was a creative and promotional triumph.
Of course, sometimes celeb guest gigs are gratuitous and strained, usually if they involve someone from The Hills, but still, we have to give those girls props for trying to put in their actress internship hours.
To honor these memorable moments in TV, we've put together a gallery of some of the most notable TV stunt-casting events from the past couple of years, and once your memory has been jogged a little, we want to know: Which was the best? Which was the most embarrassing failure? Tell us what you think!