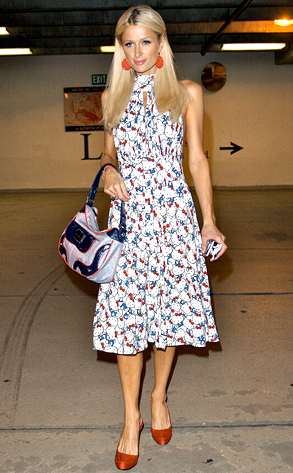 WENN
It's not a birthday, baby shower, wedding or anniversary, but Paris Hilton just got a special delivery.
A federal appeals court says the hotel heiress can keep on suing Hallmark Cards over a card that used her image and "That's hot" catchphrase sans Hilton's permission.
Hilton claims the offending greeting card—featuring her as a waitress dishing out food to a customer ("That's hot," she warns) and the tagline "Have a smokin' hot birthday"—violates her privacy and publicity rights. She first filed suit back in 2007.
Hallmark contended the card was simply a parody and was protected under the First Amendment and fair-use laws.
Not quite, according to Judge Diarmuid O'Scannlian of the 9th District Court of Appeals.