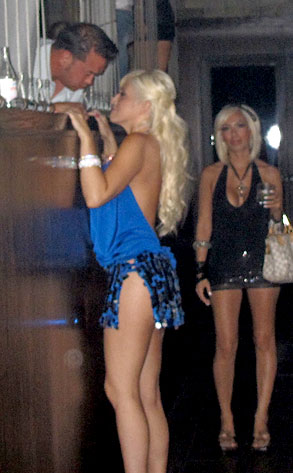 partygoer
While TLC viewers were watching Jon Gosselin dress in drag for his daughters Monday night on TV, he was busy living it up during his last night in Sin City.
First, he had dinner with his mom at Stack Restaurant, where they ate lobster tacos and sashimi and washed it down with pomegranate martinis and vodka Red Bulls.
After eating, Jon hit Jet Nightclub at The Mirage. He left Mom behind, but brought along his bodyguard, who was wielding confidentiality agreements for fellow clubgoers. Seriously.
Did anyone actually agree to keep quiet about Jon's partying, like this elegant lady in the blue minidress?