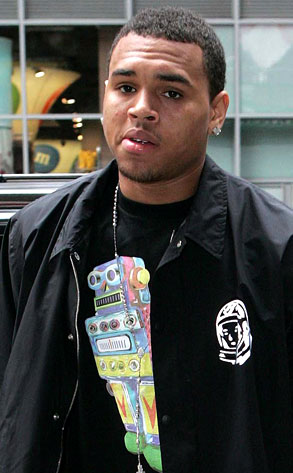 INFphoto.com
Chris Brown is not taking the blind-rage route after all.
Contrary to what we saw in CNN's sneak preview of Larry King Live's exclusive interview with the repentant singer, Brown insists that he "just misspoke" when he indicates that he doesn't remember violently attacking Rihanna in February.
"That 30 seconds of the interview they used of me was taken from a one hour interview during which that same question was asked something like 4 or 5 times—and when you look at the entire interview you will see it is not representative of what I said," Brown said in a statement issued by his reap.
It certainly isn't a stretch to picture King pressing that point—and Brown doing his best to duck it.