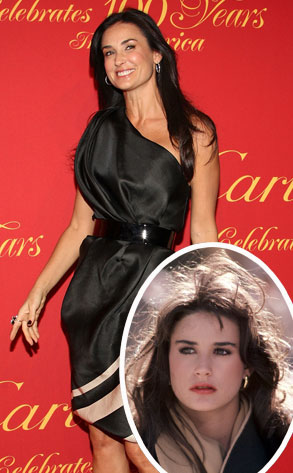 Bryan Bedder/Getty Images
How can Demi Moore say she hasn't had plastic surgery? Is that even scientifically possible?
—Ellis, Secaucus, N.Y.
Sweet Lady Science, she is a strange mistress, no? Yes, Demi Moore claims in the latest issue of French Marie Claire that she has never seen the pointy end of a scalpel.
For the record, Moore is 47 and is so firm that her butt doubles as a spring mat for the U.S. Olympic Gymnastics Team.
So is someone maybe playing a little nip/tuck with the truth? Here's what the experts have to say...