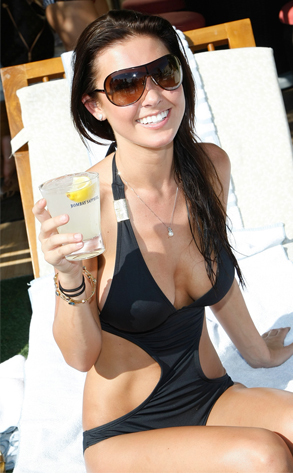 Ethan Miller/Getty Images
Audrina Patridge is so totally over The Hills.
"I'm graduating," she told me with a laugh this weekend while promoting her new horror movie, Sorority Row. "I'm moving on. At times, I feel like I'm in high school, but I didn't even go through this stuff in high school."
Patridge, 24, will start shooting her own reality show for MTV as soon as they wrap on The Hills.
"It's like a job," Patridge said. "I do it, I leave and then I forget about it."
Sadly, Patridge won't be showing off any fancy footwork in the new season of Dancing With The Stars...