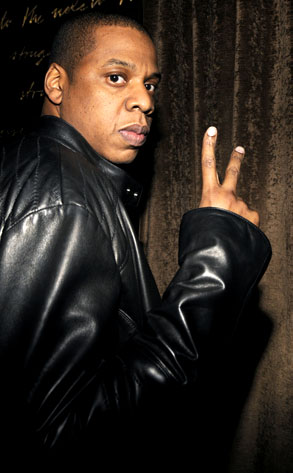 Kevin Mazur/WireImage.com
New albums really bring out the best in people, don't they?
Even A-listers like Jay-Z use do-gooding to not-so-subliminally promote their latest records. Not that there's anything wrong with that.
It's difficult to poo-poo Hova's efforts to set up a Sept. 11 benefit concert, dubbed Answer the Call, at Madison Square Garden in New York City on the eighth anniversary of that fateful day. One hundred percent of the proceeds will go to the New York Police and Fire Widows' and Children's Benefit Fund.
Fuse is set to air the special show simultaneously in commercial-free HD.
We love seeing stars step up like this, but we can't help but note that the rapper's 11th studio album, Blueprint 3, comes out that very same day.