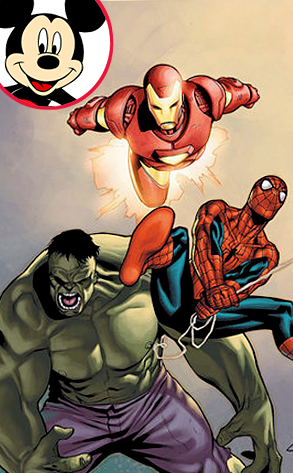 Marvel Comics; Disney
Mickey, Donald, Woody, Buzz, Kermit and Miley just got some company at the Disney cafeteria.
The Mouse House is buying Marvel Entertainment and its store of superheros for a whopping $4 billion, adding such classic characters as Spider-Man, Iron Man, X-Men, Captain America, Fantastic Four, Hulk and Thor to the Walt Disney stable.
Along with taking control of all of the fanboy faves for future movies, TV shows and the inevitable theme park attractions, the purchase also sets up the (quite scary) proposition that Spidey & Co. might end up mingling with the Jonas Brothers and Hannah Montana in cross-promotional efforts.
We can see it now: X-Men Origins: The Rise of Goofy.