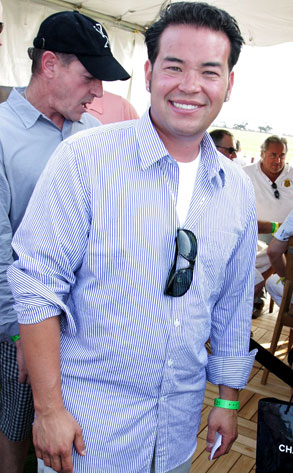 Jerritt Clark/Getty Images
After his almost-ex-wife's brief press tour over the past few weeks, Jon Gosselin is finally ready for a sit-down of his own.
E! News has learned exclusively that Good Morning America scored the first post-split interview with the new man-about-town. On Friday, Gosselin sat down with GMA's Chris Cuomo and chatted about Kate Gosselin, the network that started it all and his future in showbiz.
Since Kate Gosselin has remained fairly neutral when it comes to comments about Jon in her interviews, does he reciprocate the courtesy?
An source on set during the taping tells E! that Gosselin was "very open and honest" about his feelings toward Kate and even delved into his thoughts on the future of Jon & Kate Plus Eight.
"TLC has had him on a gag order and he's sick of it," says the source. "Jon basically comes right out and says he's worried the show is 'exploiting' his eight children."
He might be sick of the cameras following his family around, but that doesn't mean Jon's ready to leave the spotlight...