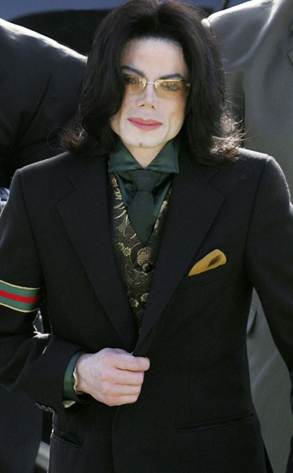 Pool photographer/Getty Images
Michael Jackson's autopsy report has finally been released and confirms what we've suspected for weeks now.
The Los Angeles County Coroner's Office has officially ruled the King of Pop's death a homicide brought on by a lethal cocktail of drugs, specifically "acute Propofol intoxication" along with Benzodiazepine effect as a contributing factor.
Per the report, after an examination of the body and thorough toxicology tests, the LA medical examiner found that the primary drugs that killed Jackson were the highly publicized sedative along with Lorazepam, which is a Benzodiazepine, a class of drugs similar to tranquilizers.
Other medications detected included Midazolam, Diazepam, Lidocaine and Ephedrine.