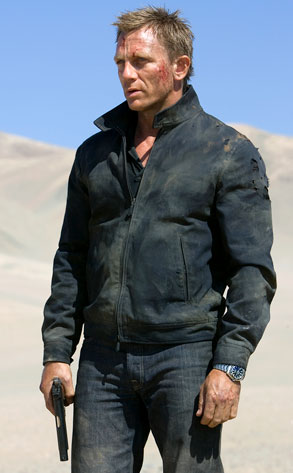 Sony Pictures
Death becomes him. But then, so do most things.
Daniel Craig is loaning his smoldering star power to Dream House, a nightmarish psychological thriller directed by Oscar-baiting helmer Jim Sheridan.
Per Variety, the erstwhile Bond turned lickable confection will flex his acting chops as a New York publishing exec who relocates his family to a small New England town, only to discover, once situated, that his new digs were once the scene of a vicious murder.
We can only assume it leaves him both shaken and stirred.