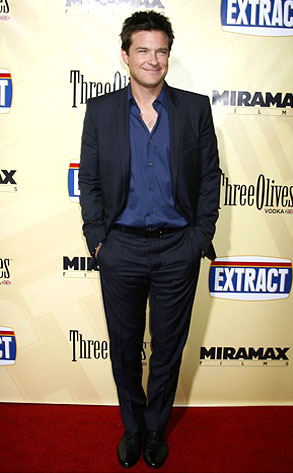 Jeffrey Mayer/Getty Images
We know not every single one of you out there is head-over-heels for Robert Pattinson—maybe you're more into the less obvious hotties running around H'wood? Well, we've had our own geek crush on the totally adorable Jason Batemen ever since he starred on cancelled cult fave Arrested Development, and we were lucky to make fluttery eyes at the funny guy at the premiere of his latest flick Extract.
Jase was a good sport about yakking to us about his famous co-stars Ben Affleck and Jen Garner, but we couldn't let a dish session go by without asking about the eagerly anticipated big-screen follow up to his hilarious show. So is Batman as excited as we are about the Arrested Development movie?
"It's gonna be a miniseries first," deadpans JB.
So how's AD gonna get the big-screen treatment? Pregnancies? Deaths? High-speed car chases? Celebrity cameos? Michael Bluth himself fills us in: