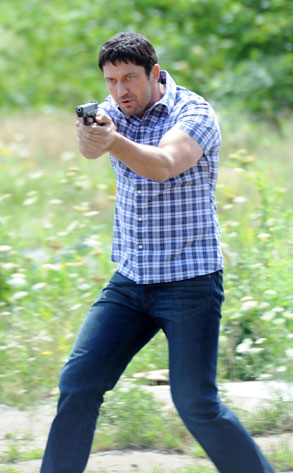 Bobby Bank/Getty Images
We know everyone wants to hear about who Gerard Butler is holding hands with now, but sometimes we have to interrupt hand-holding news for very important pet news.
Monday afternoon, Butler's pug Lolita was attacked in New York City by a greyhound named Mayfly. According to The Ugly Truth star's rep (who also reps Lolita), the greyhound pounced on Lolita and bit her "so [Gerard] separated them to protect both dogs."
Then Mayfly's owners called the police, but by the time officers arrived on the scene, Gerry and Lolita had fled, so no citation was issued.
Detective Martin Speechley of the New York Police Department tells E! News a report for harassment was taken from the greyhound owners.