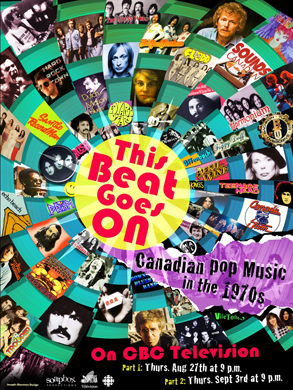 Here is a fun and easy music questionnaire for you:
1) Are you tired of waking up tired?
2) Have you ever been accused of wearing your sunglasses at night?
3) Would you say that we are here for a good time as opposed to a long time?
If you answered yes to any or all of the above, you're going to want to tune in to the CBC for four Thursdays in a row, beginning on August 27th to check out This Beat Goes On and Rise Up—two new documentaries that celebrate Canadian pop music in the '70s and '80s, respectively.