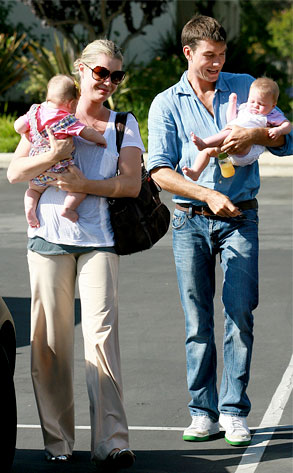 Sam Sharma/PacificCoastNews.com
Jerry O'Connell adores everything about his 7-month-old twin girls, Charlie and Dolly. Well, almost everything.
"The hardest thing is being in a public place like a store or a restaurant—or on your wife's TV show set!—and smelling number two, and knowing it's one of your children," O'Connell, 35, told us at the Much Love Animal Rescue Bow Wow Wow Howlywood benefit in L.A. "Those situations are always embarrassing."
Unfortunately, the smell of his daughters' poop isn't the only embarrassing thing O'Connell has had to deal with lately on the set of of wifey Rebecca Romijn's ABC show Eastwick...