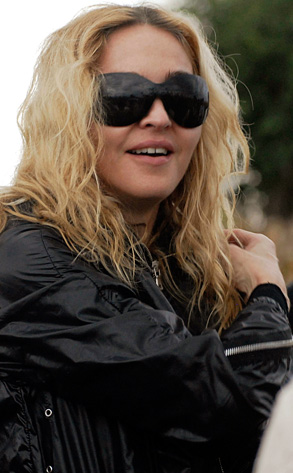 AP Photo/Riccardo Gangale
It may be time to invest in a bigger bandwagon.
We're not trying to play into the stereotype that Eastern Europe is slightly behind the trends, but the Western World has been calling on religious boycotts of Madonna for years now.
As it is, Orthodox Church officials in Bulgaria have added their holy ire to the mix, calling on followers to steer clear of the pop star's concert scheduled for its capital city of Sofia Saturday night.
"Louise Esther Ciccone, with almost every concert in a Christian country, displays a disrespectful and intolerant attitude to the religious feelings of the Christians there," the church said in a statement—which, somewhat ironically, left out her Christian name.
So what exactly has Madonna done to cause offense? Other than date a guy named Jesus, hang herself from a bedazzled cross and don the odd crown of thorns, that is? Glad you asked…