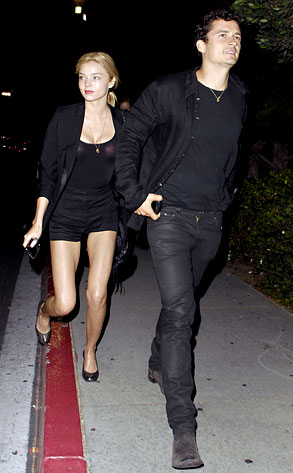 Fame Pictures
Orlando Bloom and his Victoria Secret model GF, Miranda Kerr, enjoying the Kings Of Leon concert at the Forum in L.A. Miranda was almost unrecognizable, sporting way-light locks, but the hot dude seated next to her was kind of a dead giveaway.
For those of you who keep asking us what the hell is up with these two, we can tell ya that the "happy couple" seemed just that. For now, anyway.
"They were a really chill, down-to-earth couple," dishes a concertgoer who was seated near the pretty pair. Orly and his babe kept it low-maintenance, opting to post up with the common folk instead of hiding out backstage with other celebs.
So just how serious are these two getting?