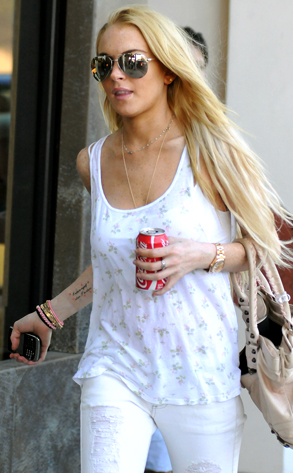 Chris Wolf/Getty Images
Poor Lindsay Lohan.
After a hugely successful stint as guest judge on the Project Runway premiere, Lindsay returned home to find that her Hollywood Hills home has been broken into.
LAPD spokeswoman Norma Eisenman confirms to E! News that police are currently at Lohan's house where everyone is cooperating, but no suspects are in custody. "There is a possible burglary investigation going on," says Eisenman.
Lindsay's manager-mom, Dina Lohan, tells People that when the actress arrived home early this morning, "The safe was ripped out of the wall, and the door was off the hinges and door handles removed."
Luckily, Lohan is "okay, but upset." The understandably concerned mother says that the family is already in the process of packing up LiLo's belongings. "We are moving her to a safer place," explains the elder Lohan.
Back in May, Lindsay's house was once again the victim of an attempted robbery caught on her surveillance cameras.
—Additional reporting by Aly Weisman