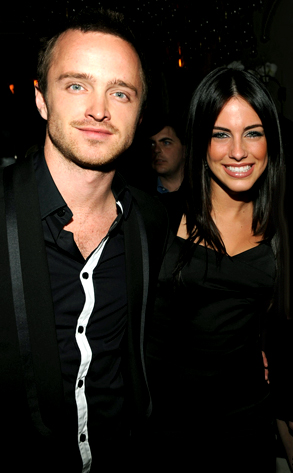 Kevin Mazur/Getty Images
Just because Aaron Paul is dating 90210 actress Jessica Lowndes that does not mean he's going to be appearing on the CW primetime soap.
"I think there were pictures of me on set," Paul tells me about rumors he'd be making an onscreen visit to Beverly Hills.
Besides, Paul has enough work on his plate right now. Not only does he play Scott on Big Love, but he's also a first-time Emmy nominee this year for his work as crystal meth dealer Jesse Pinkman on AMC's Breaking Bad.
To say his work on Breaking Bad is intense would be an understatement...