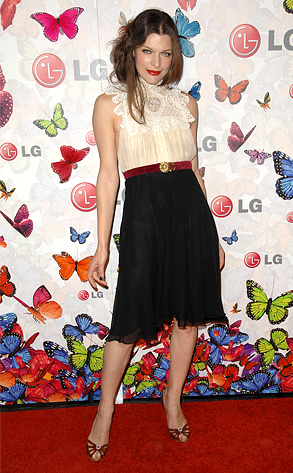 John Shearer/Getty Images
Milla Jovovich wed long time love, filmmaker Paul W.S. Anderson Saturday in a sunset ceremony at their Beverly Hills home, E! News has confirmed.
The 33-year-old former supermodel turned actress/fashion designer donned her own creation as she walked down the aisle—a retro inspired mini-dress she designed herself, according to People Magazine.
Guests in tow, including Patrick Dempsey and wife Jillian, watched the couple exchange vows and matching 18K Neil Lane wedding bands during the outdoor ceremony.
After the couple said "I do", they treated guests to a Cuban music-filled reception and a four-tiered wedding cake.
The newlyweds met in 2002 when 44-year-old Anderson directed Jovovich in sci-fi flick Resident Evil. They have one daughter together, 20-month-old Ever Gabo.