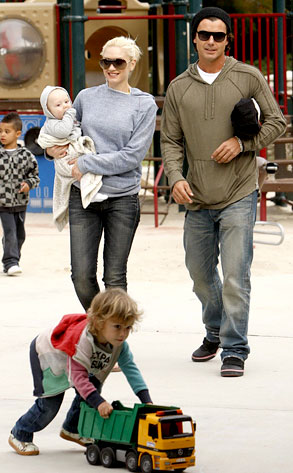 RAMEY Photo
Happy birthday, Zuma Nesta Rock Rossdale!
Gwen Stefani and Gavin Rossdale celebrated their youngest son's first birthday this afternoon with an outdoor soirée.
"I got home from the studio and was cooking burgers at 3 a.m. this morning to prepare for the party," Gavin tells us. "I'm the chef, and Gwen's more of the party planner. She takes care of the presents and the guests. I just love to cook for everyone."
So what do you give an A-list rock star spawn who probably already has everything? Read on to find out...