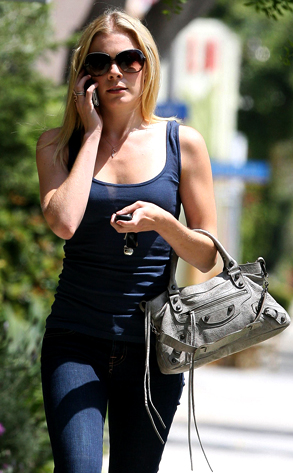 INFphoto.com
Yesterday was a busy day for country singer-turned-homewrecker LeAnn Rimes!
After months of "coincidental" run-ins and denials of an affair with her married Northern Lights costar, Eddie Cibrian, it seems the couple are undercover lovers no more.
Both LeAnn and Eddie have recently separated from their former spouses: Dean Sheremet and Brandi Glanville (who denounces Eddie as a "compulsive liar, cheater, homewrecker and absentee father" in the latest issue of Us Weekly).
The scandalous duo took their love to the links at Valencia Country Club, where they arrived separately but practiced their strokes together.
But LeAnn ran into a little trouble with the law before Eddie joined her for a sleepover last night...