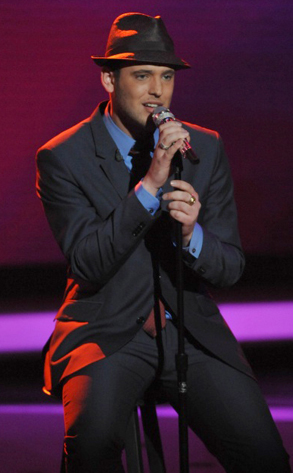 Michael Becker / Fox
From unplanned lip-syncing to midnight rendezvous, American Idol's Matt Giraud dishes on life on the road, life onstage and what's to come next for the smooth singer.
"I'm finally feeling in the groove of things on the road," Matt tells us. "The performance part took a few to really get my thing going. Now it's more natural. I don't have to think about it, and I can improv a little bit here and there. And I still like my songs, which is good!"
That doesn't mean there haven't been a few bumps in the road...