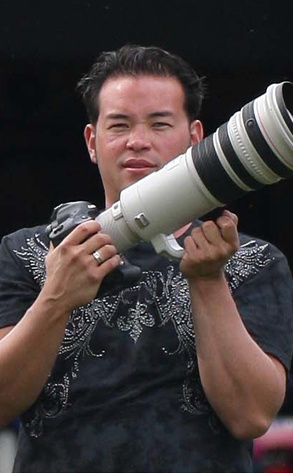 INFdaily.com
There's a Jon Gosselin-sized hole in the reality TV marketplace and one enterprising—if slightly out of tune—production company is looking to fill it.
A source confirms to E! News that the bachelorhood-embracing tube dad is in talks to with reality-TV juggernaut Endemol (Big Brother) to star in the proposed reality show Divorced Dad's Club, which chronicles the lives of famous single fathers.
Because, you know, not since Octomom has any pop culture figure been so underrepresented in the media. Way to keep your fingers on the pulse, Endemol.
However, if Gosselin is looking to expand his brand, he may be out of luck. TLC, for all intents and purposes, owns the Plus 8 papa and as such must approve any and all small-screen appearances—a rub if ever there was one as the cable net hasn't exactly shown much eagerness in sharing their talent.
The friction between the network and Gosselin has intensified as higher-ups have reportedly expressed concern that the partying, paparazzi'd, girlfriend-juggling star may not be adhering to the morals clause of his contract.
Still, should the show make it to air, would you watch Gosselin?