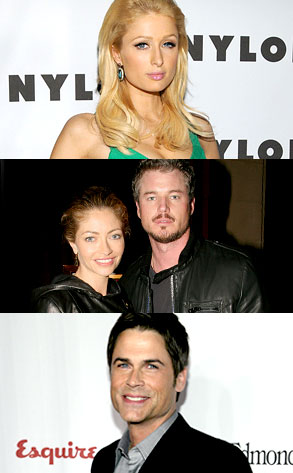 Albert Michael/Startracksphoto.com; Matthew Simmons/Getty Images; Todd Williamson/Getty Images
Whether it was a true sex tape or simply nudie-vision, Grey's Anatomy star Eric Dane's naked musings with wife Rebecca Gayheart and fallen beauty queen Kari Ann Peniche has inspired us. We can't help but compare this little scandal to the recorded romps of yore.
True, false or falling flat, we haven't forgotten some of the AVN Award-worthy performances or XXX-rated rumors at the expense of some of our favorite boldfaced names.
Here's our Top 9 tales of the (sex) tape, with No. 10 open for you to decide.
(Worry not! You won't find anything NSFW in here, nor in any of the stories linked throughout.)