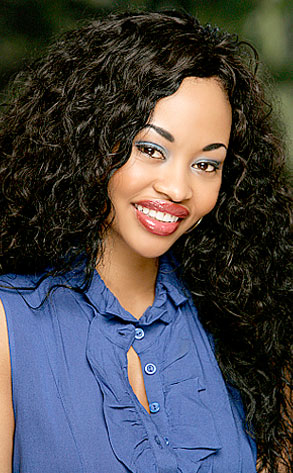 Sonja Flemming/CBS
Turns out Chima Simone didn't pull a knife on anyone, nor did she throw furniture. Heck, she didn't even threaten her housemates with anything worse than the promise of more swearing!
But her sheer insolence was enough to invoke the wrath of Big Brother executive producer Allison Grodner, who on Tuesday's episode was heard requesting Chima's presence in the Diary Room after the 33-year-old sassbot chucked her microphone into the backyard jacuzzi.
Which, as any reality show veteran can tell you, is not for stashing equipment.
"I don't give a s--t! Eat it!" Chima exclaimed when she walked into the yard without the device and was promptly reminded by her pal Natalie Martinez to go get it.