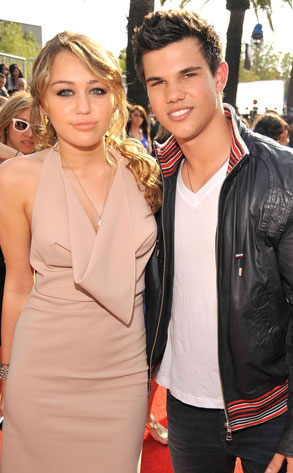 Kevin Mazur/Getty Images
Dear Ted:
You said that Selena Gomez is adorable, but I only see fake. With Miley you get what you see, with Selena you get fakeness. What is going on between them anyway? Did their drama start over Nick Jonas or just over jealousy? Also, if I were Miley, I would so date Taylor Lautner just to piss Selena off. Now that would be an awesome story, don't you think?
—Emma
Dear Disnemies:
Now that's a perfect romance pairing for sure. And Selena's as fake as every other Disney star out there desperately trying to be on their best behavior at all times (that is, besides diamond in the rough Miley, who does whatever the hell she wants at times, but trust, she's as big of a faker as the rest of 'em).
Dear Ted:
Are you a fan of Supernatural? Just wondering if you're a fan of either one those two smokin'-hot guys!
—Susan
Dear Burnin' Love:
Haven't given the show a proper watch, but the A.T. is definitely a drooling fan of stars Jensen Ackles and Jared Padalecki. Almost as much of a fan as they are for each other!
Dear Ted:
I've become addicted to your blog. Is Zac Efron as squeaky clean as he seems? It doesn't seem consistent with dating someone with nude photos. Or does he just manage his image well?
—Belinda