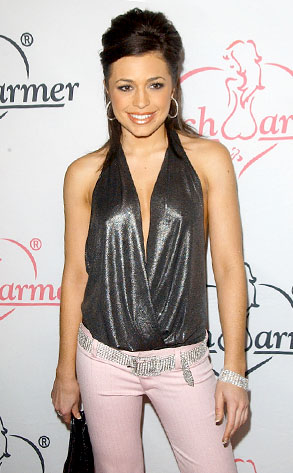 Albert L. Ortega / Getty Images
Kari Ann Peniche is not just the hot mess with a troubled past who made the (temporary) jump from obscurity to infamy faster than you can say Rick Salomon.
Oh, no. The "quality hang" of Eric Dane and Rebecca Gayheart is so much more than that.
And so much more than the reality TV-starring, bikini-designing, Playboy-modeling, Aaron Carter-betrothing, sexual abuse- and domestic violence-surviving, Lutheran soccer-playing, high school-cheerleading, drug-recovering, title-losing Miss United States Teen she once was.
Just ask her mother.
"We are disappointed," Lee Ann Peniche tells E! News. "She's 25 years old and she has made some poor choices."
Yikes. If that's coming from her mom, we'd hate to hear what her detractors are saying.
Not that Lee Ann's love is anything but unconditional for her clothes-averse daughter.