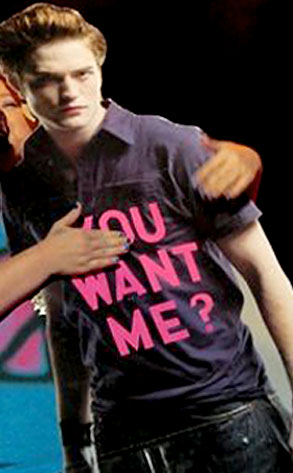 WTForks.com
Celebrities really are just like us: They sing to life-size cardboard cutouts of Robert Pattinson, too.
This pop singer was performing at her concert last night when a fan handed her a huge cutout of R.Pattz.
The celeb, who got her start on American Idol, proceeded to serenade the cardboard version of the world's hottest vamp.
Think you know who wants a piece of Rob? Find out after the jump!