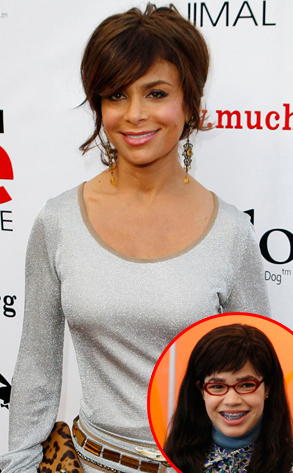 Patrick T Fallon/ZumaPress.com, ABC/Ron Tom
This week is off to a grim start for Paula Abdul.
The dancing shows don't want her, and now she won't be bringing the pretty to Ugly Betty after all.
Talks between the fallen American Idol queen and ABC have stalled, the network confirmed to the Los Angeles Times.
Abdul was slated to appear on the America Ferrera comedy as a temp at Mode who buddies up with Becki Newton's Amanda. The episode was supposed to begin shooting this week.
Yikes! Could this mean a return-to-Idol announcement may be imminent?
Fingers crossed!