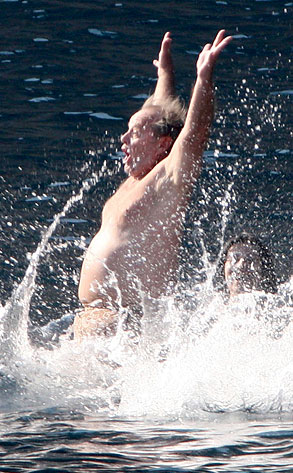 INFdaily.com
Yes, Jack Nicholson looks like he could be starring in Canonball Run 4: The Massive Splash.
But what's actaully going on is that jumpin' Jack splash is having a gas, gas, gas with his kids on the Riviera in Cap d'Ail, France.
Jack is a big, big star and we love to see him enjoying himself.