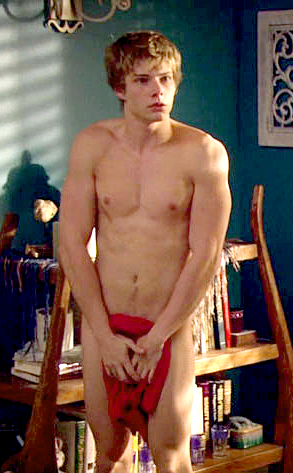 Showtime
Hunter Parrish, the absolutely do-able hunk from Weeds, was hanging at Chateau Marmont recently, outside on the patio.
We first fell in love with the blonde boy when we saw his impeccable pecs on the hit Showtime show, and it seems someone else agrees. HP was arm-in-arm walking out of the dining area with a fellow gorg blonde. She was super petite and wearing a show-stopping red dress. But we had our eyes on Parish, natch.
Also at Chateau? Weeds costar Justin Kirk.
Meanwhile you'll never believe who we found on the other coast...