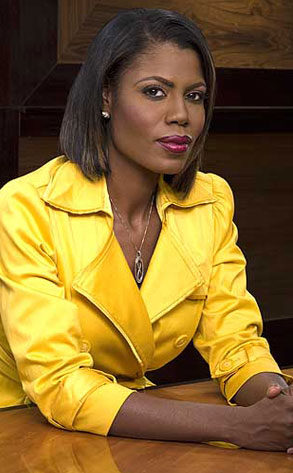 NBC
When you think Omarosa, think messenger of God. (Not, you know, original Apprentice villain and reality show vet who paved the way for whore pit vipers everywhere.)
Omarosa Manigault-Stallworth has seemingly changed her evilly-"edited" ways and enrolled in the United Theological Seminary in Dayton, Ohio, where she will begin pursuing her doctor of ministry.
According to the Dayton Daily News, Manigault-Stallworth, who was a political consultant prior to making the D-list reality rounds, will begin her two-year program on Monday.
Good lord.
Somehow, "You're Evangelized!," doesn't have quite the same ring to it.