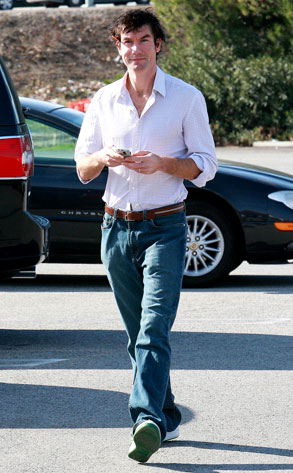 Flynet
Looks like Jerry O'Connell is going in a very different direction this pilot season.
Normally a mainstay in your fall TV lineup, E! News confirms that Rebecca Romijn's baby daddy has enrolled at Southwestern Law School in Los Angeles.
Assistant Dean of Public Affairs, Leslie Steinberg, tells us that the first year law student started night classes earlier this week, saying that he went through the regular admissions process and was accepted after submitting an undergraduate record, and after taking a law school admissions test.
Celeb status aside, Steinberg believes that O'Connell fits in just fine: "I get the feeling that he felt like one of the students at orientation and had a great time and is really diving in."
And fret not O'Connell fans. Jerry's rep didn't comment on if he'll continue acting while pursuing his degree, but Steinberg says that since O'Connell is only enrolled part-time, that actor is exempt from the full-time student labor restrictions.
Good info to know since O'Connell's IMDB page lists two 2010 projects currently in production.