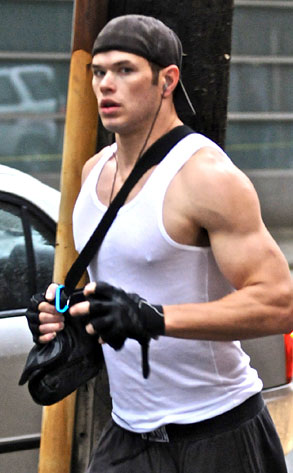 National Photo Group
Yowza, check out those bulktastic guns on Twilight guy Kellan Lutz. Yummy! We know (and understand) why Robert Pattinson gets all of the media and female hype, but there's totally something about Kellan that just makes us want to rip our clothes off.
Surely you Robsten lovers must agree?