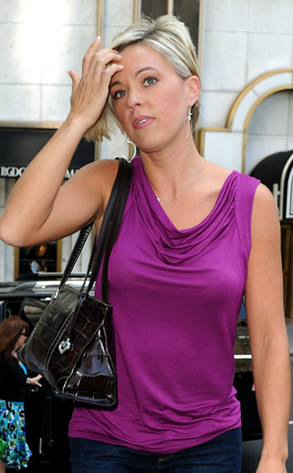 James Devaney/Getty Images
Regis Philbin has magic powers that help him see the future.
When Kate Gosselin appeared on Live With Regis and Kelly, the talk show guru predicted she would get back together with her estranged husband, Jon Gosselin.
We could express our doubts on this matter (and we're sure Jon's GF, Hailey Glassman, will do so when she sits down for her first-ever TV interview with E! News on Monday night), but we'll let Kate (that would be Kate 1.0) speak for herself.