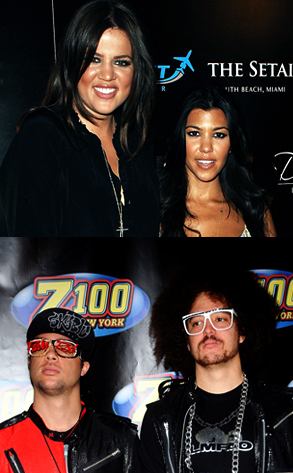 Gustavo Caballero/Getty Images, Brad Barket/Getty Images
Could there be a love connection in the works for Khloe Kardashian?
If it were up to a certain friend of hers, then yes!
Sky Blu of the hip-hop duo LMFAO confessed he's got a thing for the E! reality starlet, and it's not just because LMFAO's party anthem "I'm in Miami Trick" is featured as the theme song on Kourtney & Khloé Take Miami.
"I like Khloé," Sky Blu told us at Power 106 Radio's recent annual summer concert, Powerhouse. "She's no little thing when it comes to me. We might have a big thing."
But the music man hasn't made a move on Khloé...yet.