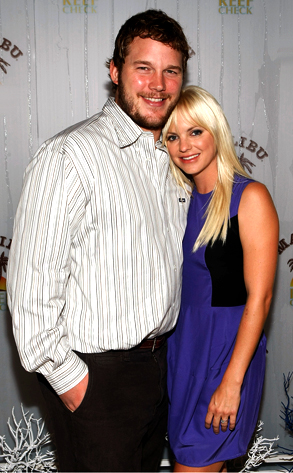 Michael Buckner/Getty Images
Better yet, Anna Faris has tied the knot.
The House Bunny and Scary Movie star and her actor fiancé, Chris Pratt, swapped vows in July, Faris' rep confirms to People.
Back in April, the actress told E! that she was a little all "over the place" with the wedding plans, saying: "We keep playing with different ideas, like maybe something really, really small, eloping, or a big wedding."
So, which direction did the nuptials go?
Looks like the cutesy couple went full speed ahead with the former and were "married in a small ceremony in Bali on July 9," says the rep.
Faris, 32, and Pratt, 30, became engaged late last year, when Faris was gracious enough to tell us what she loves about her now-hubby: "He's a dude, and I like dudes!"
Dude, these two are adorable.