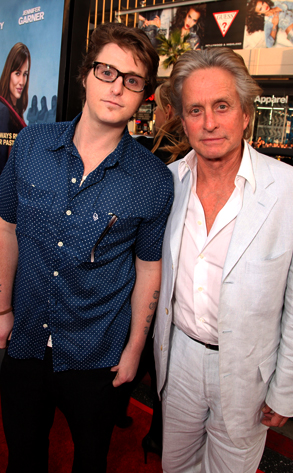 Eric Charbonneau/Le Studio/Getty Images
After nearly a week of silence, Michael Douglas and Diandra Douglas are speaking out about son Cameron Douglas' arrest.
The legendary actor's spokesperson released a statement on Wednesday, saying: "The family is devastated and very disappointed in Cameron's recent behavior," reports People. It continues: "Any family who has dealt with substance abuse knows how devastating it can be."
Unfortunately for the Douglas', things don't seem to be looking up anytime soon. Cameron is now being held the Metropolitan Correctional Center after girlfriend Kelly Sott attempted to bring him an heroin-filled electric toothbrush, at his behest. Sott is now charged with drug smuggling and being held without bail.
If convicted on the drug-trafficking charges, Douglas faces a minumum of ten years in prison, with a possible life sentence.