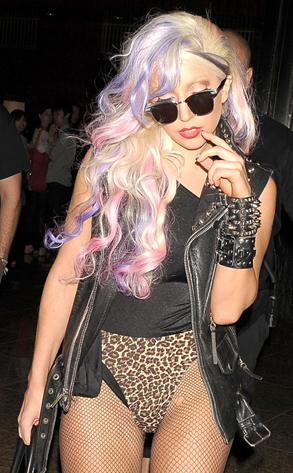 Jun Sato/Getty Images
I've heard rumors that Lady Gaga is a hermaphrodite. True?
—Turbo_Power, via Twitter
You speak of the Meat Seen Round the World, do you not? I was wondering when you kids would get around to this question, which rests on a widespread rumor that Lady Gaga has both man and lady parts.
Let's be honest: Until Gaga herself comes out—no pun or implication intended—and not only addresses the hermaphrodite rumor directly, but also addresses it in a bikini, live, without the aid of Photoshop, will we ever really know?
But what's the most likely answer? Let's look at the evidence, shall we...