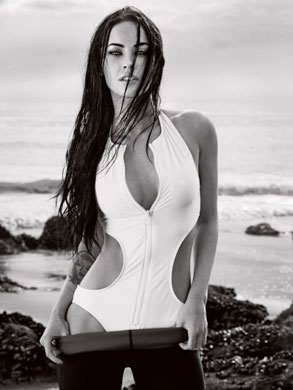 Elle
National Megan Fox Awareness Day happened last week—but really, there's no reason every day can't be National Megan Fox Awareness Day.
Especially with these hot outtakes from her June Elle cover.
But why does a women's magazine feature these photos? Scantily clad Megan Fox doesn't seem like it would be a big selling point for ladies when buying fashion glossies.
Sorry. What a stupid train of thought. It doesn't matter how or why these photos exist, just that they do.
One more after the jump...