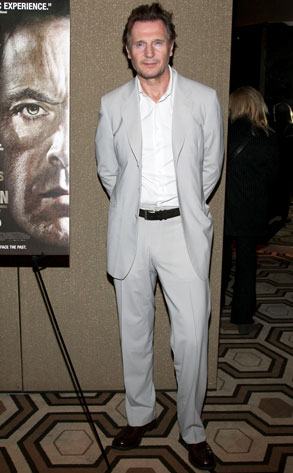 Jason Kempin/Getty Images
Liam Neeson has emerged from mourning and is ready to get on with his life.
The Oscar-nominated thesp turned up Tuesday for the New York premiere of his latest film, Five Minutes of Heaven, at the Tribeca Grand Hotel. It was his first red carpet appearance since his wife, actress Natasha Richardson, died tragically from a brain injury suffered in a ski accident in March.
Questions about his personal life were strictly off-limits. Instead, Neeson, 57, fielded questions about the drama, about a former member of a renegade Northern Ireland paramilitary group haunted by memories of murder.
One reporter did manage to ask how he imagined heaven, to which Neeson replied that he was "kind of living it at the moment," spending time with his sons.
Five Minutes of Heaven, which has already aired on British TV, unspools in the U.S. Aug. 21.