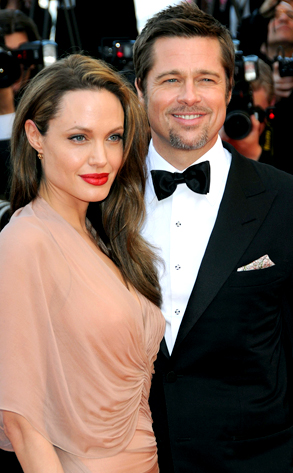 Tony Barson//Getty Images
Are Brad Pitt and Angelina Jolie pulling a Jada Pinkett-Smith and spilling secrets we're not sure we wanted to know?
We'd already heard tell of a sexy, little grotto in their palatial pad, but now the stars are supposedly confirming its use for, ahem, alone time from all those kiddies.
According to the U.K.'s Sun, Pitt acknowledged the little spot behind the waterfall in their pool, calling it "a great place for sex."
When asked about this at the Inglorious Basterds premiere earlier this week, Angie was frank.