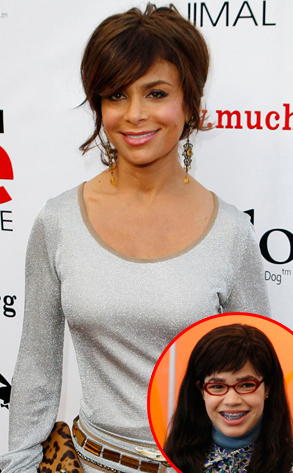 Patrick T Fallon/ZumaPress.com, ABC/Ron Tom
We kid. It's actually quite the opposite.
On the heels of leaving American Idol and endless speculation as to where she will end up next, E! News has confirmed that Paula Abdul is in talks to guest star on ABC's Ugly Betty.
That's right folks, the little Paula that could continues to rebound after last week's AI debacle. While info about Abdul's potential role on the underdog series is being kept secret, our best frenemy Ausiello reports that she'll play a Mode temp who becomes fast friends with Becki Newton's Amanda.
We can only imagine the misadventures these two will find.
If ABC keeps this up, they may just land Paula for Dancing with the Stars after all. We'll keep you posted...