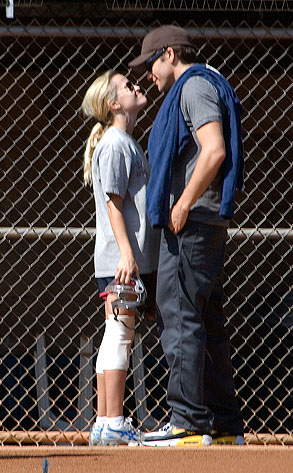 Flynet
Dear Ted:
I used to love Jake Gyllenhaal. He always came across as sexy, self-confident, charming and funny. Since beginning his coffeemance with the ultra phony Reese he has lost all those qualities. He has now become Mr. Witherspoon following on a leash and picking bad movies (can you see the camp-fest that is Prince of Persia).Is there hope he'll come to his senses and be his man again?
—Arianna
Dear Pansyspoon:
Oh, Jake traded a lot in when he decided to get all domestically boring. But at the same time, shacking up with an Oscar winner makes people in the business take him way more seriously. This is a pretty weird town, huh?
Dear Ted:
I don't get why people keep suggesting Megan Fox to play vamped out Bella in Breaking Dawn. I mean, I know that Fox is super hot, but I have no doubt that Kristen Stewart can pull off playing a more gorgeous Bella (who isn't plain to begin with btw, she just seems to think that she is). Do you think that people just want to chuck K.Stew because of her awkward and sometimes less than friendly public appearances or do they want the drama that adding Megan to the cast will inevitably bring? I just can't imagine them seriously believing that such a drastic casting alteration would be anywhere near a good idea in the Twilight series.
—Cela
Dear Rachelle 2.0:
Kristen definitely won't be replaced. It's not like she can't get glam and hot.
Dear Ted:
Is it true that Emma Watson is being totally bitchy on set of Harry Potter?
—Confused